Rob Frost, Principal of Boelter Blue, chats with Dave Sobelman, co-founder of Sobelman's Pub & Grill in this special episode of The Boelter Wire. Dave opened his first restaurant in 1999 in what was originally one of Milwaukee's Schlitz taverns, located at 1900 West St. Paul Avenue. More than two decades and several additional locations later, Sobelman's has become a household name known for its amazing selection of hamburgers, mouth-watering Bloody Marys and exceptional customer service.
To work with the Boelter Blue team, contact us today.
Excerpts
Rob Frost: You're a staple in Milwaukee, a brand that's been iconic for years now. Why don't you tell everybody how you got started, how long you've been in the business, about some of your locations?

Dave Sobelman: We started in 1999. I had no experience really in the restaurant business. I had a carpet cleaning business, which evolved into a cleaning service, which I ran for six years prior. I sold it to a friend; didn't really know what I was going to do with my life.

My wife worked for a man, Michael, who owned the building that is now Sobelman's Pub and Grill. He was getting up there in years and he wanted to retire. He was always very fond of my wife. Michael was like the grandfather that she didn't have, and she was like the granddaughter that he didn't have. So when he was ready to retire, he offered us the building and the bar, which is now Sobelman's Pub and Grill.

There are five Sobelman's locations. We own three; two are franchise. There's also the three stands at the Fiserv Forum, which are under contract with the Bucks and Levy.

When the new owners of the Bucks came to town from New York, they understood that connecting with the community through restaurants and the businesses in the area would be a big draw. They reached out to me and for a couple of years we had this thrown together stand on the fourth floor in the corner of the Bradley Center.

Levy was not ready for what we were doing up there. That stand sold 10 or 11 burgers a game. I don't even know why they opened it up and paid a guy to stand there. On our first [game] we sold 300. Luckily me and some of the staff went down there. We thought we would be celebrating this huge success, and we ended up on the line. My wife ended up on the line. They put a bar on wheels next to the grill and the bartenders couldn't keep up. My niece was a waitress and bartender of mine and another waitress had to jump behind the bar and start working making Bloody Marys.
...
Rob: How did you become famous? What put you on the map?
Dave: There was not one thing. It was just kind of a gradual progression. This happened, that happened. Of course, the Food Wars show was huge. But prior to that there were little things. Dave Larson [from] the Shepherd Express... wrote "Dave Sobelman has the gift of self-promotion." In truth I did not know I had this.

We were continually getting busier and busier. There were stories done by Milwaukee Magazine, by the Shepherd Express. Then Dennis Getto, who passed away. He got around to doing a story on burgers in Milwaukee. It was incredible. That was huge for me to finally be recognized by Dennis Getto, a guy I had been following for years.

My first job was at the Boulevard Inn on the north side of Milwaukee. The Boulevard Inn was one of the top 25 restaurants in the city at that time. I remember mornings each year that Dennis Getto came out with his top 25. It was a big deal for the owner there, Gary Strothmann, and staff to sit around and fold napkins and talk about the other German restaurants–they're in it this year and they're not in it this year. I thought Dennis Getto had been around for forever. At an early age, Dennis Getto meant a lot to me. For me to be acknowledged by him, that was huge. And it was a busy day for us, too. We were slammed immediately after for lunch.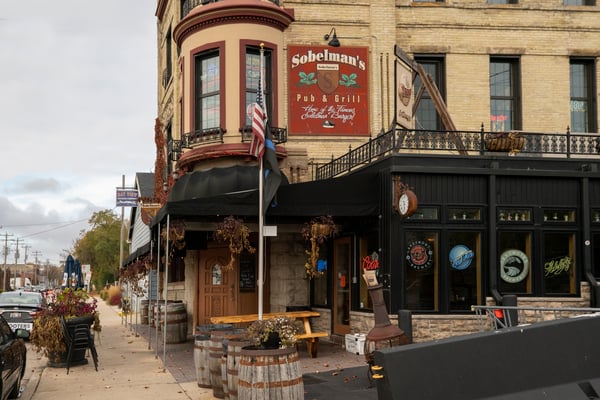 ...
Rob: You were on shows like Man vs. Food, right? Food Wars? Those had to play a role. What are some of the things about those shows that really helped you grow?

Dave: Food Wars was just huge. This was a new show. It was a fun show, too. They traveled the country, and in different cities, they find two businesses that serve the same food and they're in competition with one another.

In Milwaukee, AJ Bombers had just opened. They'd been around for a year and a half or so, but people were talking about their burgers. I made the challenge to him. I reached out to Joe Sorge, who owned AJ Bombers. Together, we started making a big deal about it on Facebook and Twitter. By the end of the day, through LinkedIn, he found Sharp Entertainment who produced the show and they were interested. Maybe that's a part of the gift of self-promotion.

They filmed at AJ Bombers on a Thursday. They filmed by us on a Friday. They filmed in the kitchen and they went downstairs, and they filmed bar area. At about four o'clock, they were packing up to go. The Marquette [University] students knew that there was filming going on because there was a big buildup. At about four o'clock, the Sharp Entertainment crews are thinking they're going to be done. This group of 30-some students comes walking down the street. I told them, "Hey man, I have all these Marquette students that are going to show up tonight and they want to be on TV. Look outside." The director turned around and said,"Everybody turn their cameras back on." So we did another four hours of shooting.
...
Rob: Looking back to when you first launched, your brand–was it a conscious effort? Were there things that you specifically wanted to make Sobelman's about as you grew the business?
Dave: I didn't know what I was doing. I opened up a bar. I wanted to serve good food, but I didn't know much about food. But burger seems simple. So, make a better burger, for starters, more attractive, find a better bun. When people criticized my frozen beef patty, I found a better patty and I tried to make the burgers more attractive again. Along with everything: tweak the fish fry slightly, add little donut holes as a dessert. People were ordering Bloody Marys, so I wanted to make a Bloody Mary. I started putting more things in my Bloody Mary. I'd go to the Jewel-Osco in the morning and try to find weird little things to add to the Bloody Mary.

Seven years into the business, a reporter for the Milwaukee Journal Sentinel was driving by and he looks at building. He says, "What is this place? I never saw this place before." And he parks and he comes in. He said to us the following week when he came back to do the interview, "I thought I'd drive by and and see this bar full of working guys." Instead he came in and he saw a bar full of people in white shirts and ties.

At the time, we had a lot of attorneys. Something must've happened where I was picking up my bakery one day. I'm constantly giving cards, good for a free cheeseburger. And I gave a card to an attorney at Foley & Lardner, who turned everybody there and other attorneys. Next thing you know, in the middle of this industrial Menomonee Valley, you have this bar full of attorneys.

He was shocked. He says he knew at that moment that he would do a story on us. He left his card and he called on Monday and he came back that Thursday and did the story. That was the first day that I realized that my wife was into the business. Prior to that, she hated it. It was all me for the first seven years. But after that it's us as a couple, full time. We're together on this.
...
Rob: Is catering a big thing for you?
Dave: It has become in the last two years, big time. I think this aspect of the business was always out there. I just was not connecting to the right people. I do think it has grown. I do a lot of delivering 10, 20, 30 burgers. I asked the bosses and the owners of the business why, and they say, "We just want to keep our staff happy. We're desperate for staff and the staff we have, we want to keep them happy."

I do 95% of the deliveries. The only time I don't is when there's two at the same time, and I have to ask a staff member to help me. I take a lot of pride in it. I get there on time, I set up the food for the customer, I talk to the customer, I take a selfie with the customer or just me and the food. There's that sort of rapport I develop with the customer. I put that on Facebook, which causes other people to say, "Hey, I'd like a delivery like that." And it's gotten us extra business.

This is something that we've worked on for years. We take the burgers off the grill. They go in the box, they go in the bag right away. Usually the drivers are here right away. Sometimes they'll be here before the food's even ready. That's not an issue. We get there ASAP.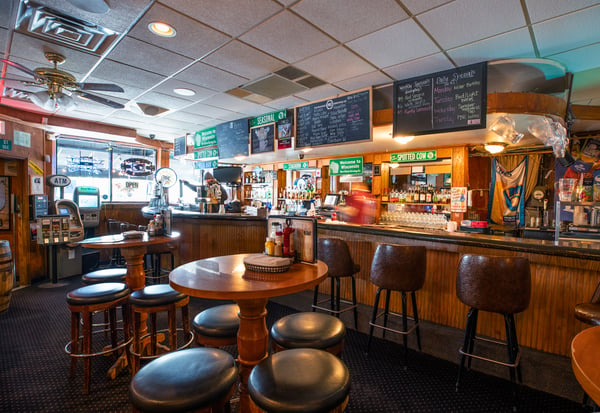 ...
Rob: You have two franchise locations. How did you end up franchising?

Dave: We opened our last location in Mequon. We knew that that one was going to be difficult. Three restaurants for just me, my wife and some help from a couple of key players. At three restaurants, we knew we were stretched pretty thin. So the only way to really grow...

[It] was not all my idea. You want to take things as far as you can take them. If you're an athlete, you want to make it to the pros. I'm in the restaurant business; I want to open up as many restaurants and have–I did–as many Sobelman's as possible. But we listened to the customers and the customers said, "Hey, why don't you open up by me? Come on, we need one, we need one." So after hearing that for several years and wanting to grow, we looked into franchising, because we couldn't take on more.
...
Rob: We've got the holidays approaching. That's a busy time of year for all businesses, especially restaurants. But it can be hit or miss, right? How do you account for that? How do you staff the restaurant? How do you prepare for the holidays?
Dave: Fortunately, we're used to being busy. We know what to expect. We have 20 years of experience. There are instincts that I have, but the experience that I fall back on. We know that the week between Christmas and New Year's can be one of the busiest weeks of the year. Many aren't working, many are on vacations. These weeks and the week of Easter break, you will have many large parties.

You'll see the grandfather, and he's 70. His son or daughter and their spouses are 45. Their kids are 20. Sometimes you see a fourth generation, the baby, so you have a party of 8-10, and you can have four generations. It's just families getting together. It's definitely cool. We see that at all three locations.

There's no special menu items, but of course we make each location look great. When we take down all the decorations and it's time to throw the poinsettias away, it's a weird thing. The place always seems so naked.

...
Rob: Beyond major holidays, we have some big events coming to Milwaukee. The Democratic National Convention is coming over the summer. How are you going to prepare for that or take advantage of it?
Dave: During the summer months, we'll try to make the outside very attractive and we'll staff accordingly. We know we'll probably be probably be a little busier. Fortunately for me, I'm kind of out here. I'm in no man's land in the Menomonee Valley. Fortunately for me, I have the history, and I'm well known, and I've become this sort of destination. You'll see on the Travel Channel where there are restaurants around the country in certain cities where the tourist all have to go. If you're in this particular city, you have to go there. That's huge for us. About half of our weekend business is from out of town.

One thing I did years ago, kind of by accident: I told everybody we had Milwaukee's best burger and my website at the time was "Milwaukee's best burger." And then we started saying Milwaukee's best Bloody. So when you Google "Milwaukee's best burger" or "Milwaukee's best Bloody" or you just Google "Milwaukee's best" because you're looking for a place to go, Sobelman's comes up so often. We're going to be packed.
...
Rob: How do you keep your service standards high? How do you make sure that customers get that authentic experience every time?
Dave: Partially accidentally and partially purposefully. We create a very fun and relaxed environment amongst our staff. If your staff likes working where they work and they like working for you, they're going to be happy while they're working. When they're happy while they're working, that reflects on their service and the customers see that. If I'm working outside the front door, if I'm busing tables–I still do–saying hi, goodbye, thank you, how many are you? ... I get more compliments on how great the staff is than the food.

By accident, me and my wife are really nice people. We want the staff to be happy and the customers to be happy. There's naturally who we are, but something that we figured out over the years: we just want to work in a pleasant, warm environment.
---
Want to chat with a Boelter expert? Get in touch!
---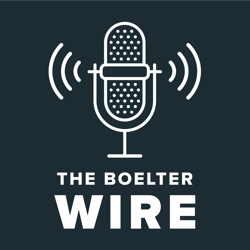 The Boelter Wire is an episodic podcast that focuses on thought-leadership conversations with industry experts and established partners, and is designed to help listeners evolve their business, stay competitive and pursue their passions.
Subscribe to The Boelter Wire here or on Spotify, Google Play, Apple Podcasts or Amazon Music.