Staying top of mind starts with being visible.
When deciding what to drink, tap handles are the first place a customer's eyes go to. Since they're conveniently placed at eye level, customers continue exploring them at the bar while lingering with friends and pondering their next beer.
Illustrating your brand's character through an eye-catching or emotionally appealing handle will capture new drinkers and help regulars clearly identify your brand, but for that to happen, it all starts with creating the perfect design.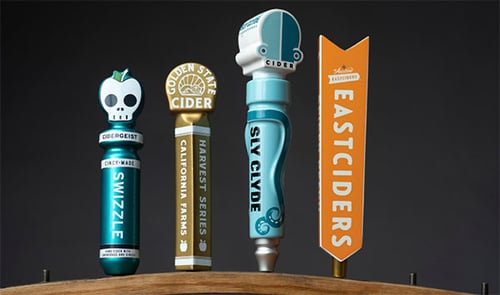 Tap Handle Design
Outshine competition with strategic designs.
Today there are so many options for making tap handles that it's easy to put too much focus on a flashy design, but below are some top considerations that we recommend:
1. Make the beer style clear. Customers feel pressured to order quickly in a fast-paced bar or restaurant, so they likely won't take the time to ask their server what style of beer each tap handle offers. Displaying your brand's beer style loud and proud on the side of the handle quickly answers that question, making people more likely to give you a try.
2. Have consistent branding. For those lucky breweries with multiple beer styles on tap at the same restaurant or bar, it's important to maintain some consistency across your brand. Otherwise, customers will have a harder time connecting your individual portfolio of beers to your overall brewery, which could hurt their recognition of your name in the long run.
3. Be legible from a distance. Bars are often crowded with poor lighting and customers will not always be looking at your tap handle up close. Your tap handle should make your brand and the beer style viewable from a distance and at multiple angles. Bright colors, laser-etched textures, and unique shapes are all great techniques for making highly legible designs.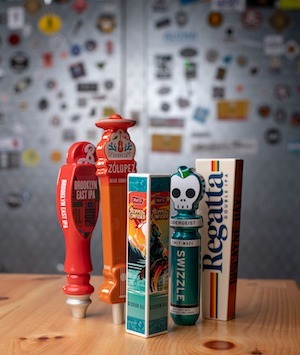 4. Use contrasting colors. A study done by Anglia Ruskin University found that when people encounter unfamiliar brands, they normally choose the one with the most colorful handle design. Use contrasting colors between glaze and art to make your beer style and brand stand out from a distance. For example, a white glazed tap handle with black typography will be much easier to read than a dark blue glazed tap handle with black typography.
5. Choose a custom, unique shape. You don't want your tap handle to look like all the others at the bar. Creating a custom tap handle that fits your brand's story is a fantastic way to make your brew stand out. When designing your handle, keep in mind that tap handles are spaced 3" apart at the bar so shouldn't be any wider than that.
Why Ceramic?
The Benefits of Ceramic Tap Handles.
Ceramic tap handles are the perfect combination of design and durability. Boelter's high-quality ceramic tap handles are made in the USA using industry leading processes, making sure your tap handles not only stand out and reflect your voice and brand image, but stand up to wear and tear.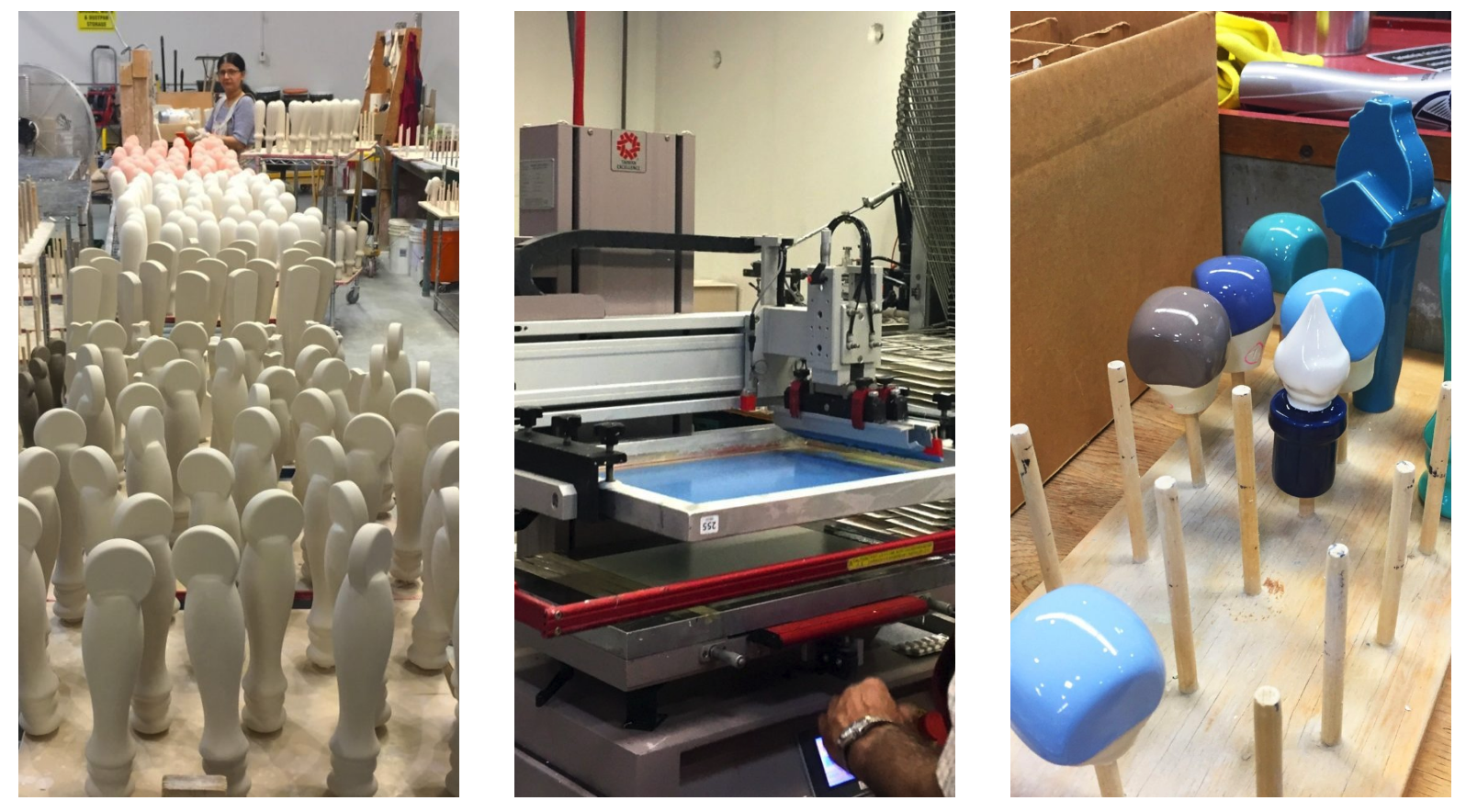 Customize with ease. Ceramic tap handles are beautiful and easy to customize compared to those made of plastic or other materials. Don't forget about interchangable options like pucks, finials, and ferrules.
Built to last. When crafted with the right methods, custom ceramic tap handles can be incredibly durable. In the finishing stages of production, our patented methods incorporate a proprietary process into the handle, allowing for maximum durability and strength.
---
Partner With Us
As one of the largest tap handle manufacturers in the world, our mission is simple - to help your beer look as good as it tastes. Learn more about our tap handle options by viewing our Chrislan custom tap handles brochure or contact us to get started.