More diners are opting to eat out on and around the holidays than ever before. Not only do shoppers like to stop in for festive meals , but a larger number of diners are choosing to dine out for holiday meals instead of cooking at home.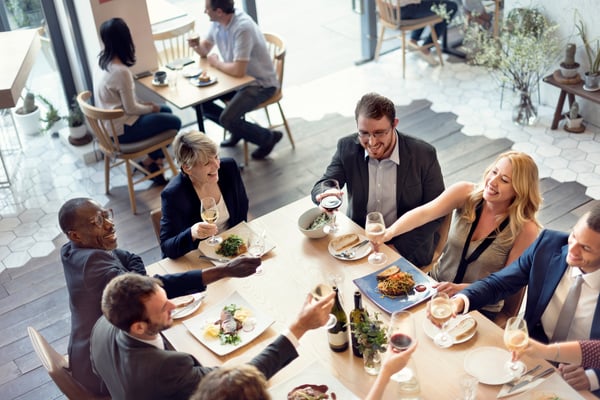 Even with these promising trends, restaurants still need to appeal to holiday diners. These customers are looking for a seasonal experience, not just a meal. Here are five ways to turn your restaurant into a festive wonderland just in time for the holidays.
Decorate to welcome the season
Diners tend to choose restaurants this time of year based on how much holiday cheer they think it'll bring them. There's no better way to bring on the festivity than with decorations, whether you're a sophisticated fine dining establishment or a come-as-you-are brewery.
Consider the kind of holiday decor that will work with the design and atmosphere of your restaurant. While you might be able to pull off kitschy grinning Santa Clauses, it's more likely you'll go with understated evergreen boughs, silver holiday trees and subtle twinkle lights.
Add seasonal drinks
Don't to forget to add some fun holiday drinks to your seasonal menu. If you need ideas, we've gathered 4 profitable recipes for your holiday drink menu. Customers will certainly enjoy cozying up with warm eggnog or mulled wine served in a customized ceramic mug. You can sell the mugs and glasses, along with a drink, for a unique and memorable offering.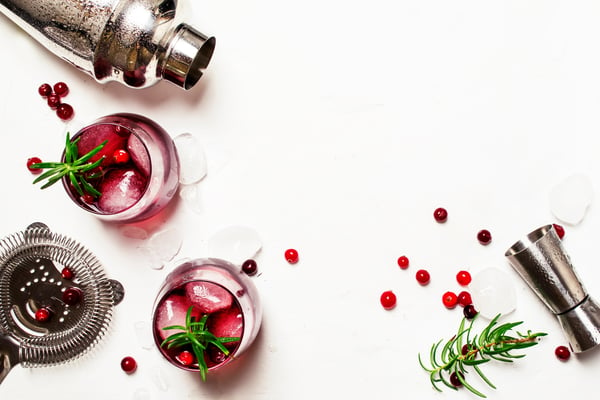 Develop a special holiday menu
Even if your menu is always changing, make sure to offer potential diners something special – a holiday-focused menu. The holidays are the perfect time to introduce seasonal favorites like soups or stews, seasonal meats and hearty favorites.
A holiday menu also requires special dinnerware. Choose elegantly simple cream-colored plates or opt for a punch of eye-catching color. Remember, you don't have to deploy strictly traditional holiday colors to create a special seasonal look. Guests are seeking a classy meal more than anything else.
Emphasize your capacity for holiday parties
One of the biggest draws for restaurants during the season are holiday parties. Whether you're interested in catering workplace parties or just want colleagues to come in for a post-work celebration, reach out to local businesses to let them know that you do holiday get-togethers. This is also a great time to let them know about your holiday drink and food specials and alert them to your social media channels.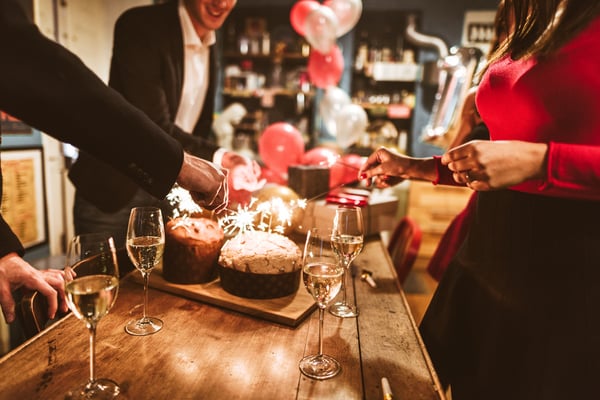 Create a seasonal marketing plan
Many diners may not come to your restaurant on holidays because they assume you're closed. So, the most important part of your holiday marketing plan should be to let diners know you really are open on holidays! That means sending out emails to your regulars letting them know your holiday hours, sharing pictures of your festively-decorated restaurant to Instagram and tempting diners with photos of your holiday menu on Facebook.
---
The holiday season can be quite lucrative for establishments that create a cheery mood and focus on seasonal favorites. A little bit of prep can go a long way toward creating a truly memorable experience for your guests – and bolstering your bottom line.