Americans are seeking out organic produce – and are willing to pay more to have it. In 2017, sales of organic produce reached $43 billion – an increase of 8.4% from 2016. While pricier, organic produce is typically farmed using more environmentally-friendly processes.

Organic produce isn't the only sustainable product that diners want. They're also increasingly interested in local food, especially from restaurants that source from local growers and producers. From 2008 to 2014, Americans increased their purchasing of local food from $5 billion to $12 billion.

Sourcing sustainable foods at your restaurant may not be simple, but based on consumer trends, it's worth the effort. Try these ideas for developing a more sustainable menu.
Find your partner farmers
If you don't already have a local or organic (or both!) farmer who supplies your produce, you can easily find one. Just put in a request at your local USDA office saying that you are looking for a farmer to provide produce or meat for your establishment. The office will then alert farmers that fit your bill to contact you.

If this doesn't work, try scoping out produce labels and signs at grocery stores and food co-ops. If you find a local producer that you like, get in contact with them to see if they'll supply you wholesale, just like they do the store.
Build relationships at farmers' markets
Some restaurateurs avoid farmers' markets because they don't think the farmers there will be willing or able to sell them enough produce. In some cases, this may be true. However, it's worth stopping by to get a sense of which growers might be willing to sell to you wholesale. You could also snag a deal on meat or produce that hasn't sold at the market's closing time!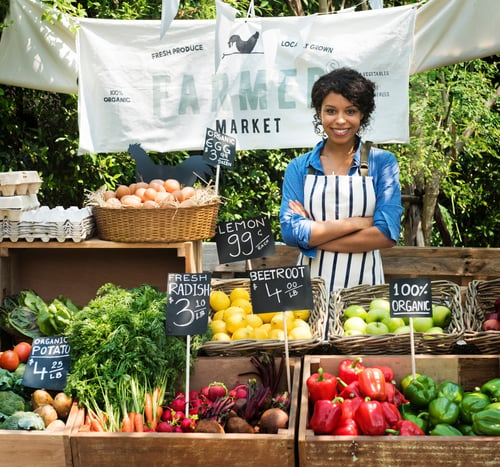 Create a small, seasonally-oriented menu
The smaller the menu, the easier time you'll have finding enough local, organic produce. You might also want to consider crafting a seasonally-rotating menu. Let your diners know that you aim to use sustainable produce for your menu, so their favorite meal may only be offered a few months out of the year.
Grow your own garden
You don't have to grow all your produce to make an impact. Instead, you could choose just a few ingredients – like herbs – that you can plant inside and around your property. This trend, called hyper-local farming, is increasingly popular even in urban locations.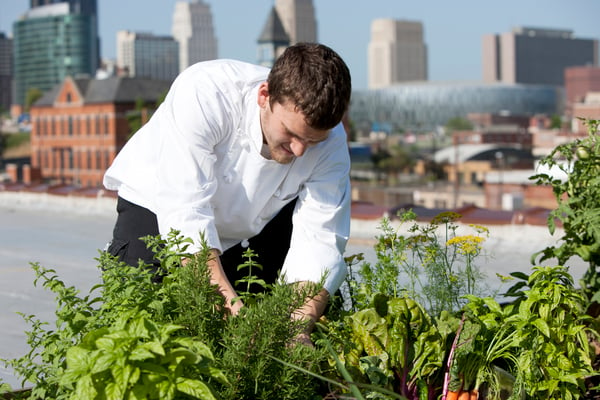 Even if you don't have a lot of room, you can get creative with your space. Rick Bayless of Chicago's Frontera Grill, for example, plants fresh produce on the rooftop of his restaurant.

By implementing all of a few of these steps, you'll have a greener, more eco-friendly and even tastier menu for your sustainably-oriented diners!