Driving traffic to your tasting room plays an important role in the success of your winery. However, a facility tour followed by a tasting event, while good for promoting your brand, isn't always the most profitable means for your business gain traction within the industry. You've captured your customers' attention and introduced them to your seasonal wines. Now is the perfect chance to make the experience memorable while also finding opportunities to increase sales.
Products
Be prepared to offer your guests an assortment of products to purchase from your tasting room. Branded totes and convenient bottle openers are perfect for on-the-go adventurers. Hydro Flasks to easily store their favorite wine, keeping it chilled and fresh. A collection of branded glassware, from high-end to more affordable, reminds them of your winery as they savor their wine at home. Cover all available bases and keep the options at a premium.
Merchandising
How these products are displayed will also help to reinforce your guests' experience. Give each item a little "breathing space" to let your customers' eyes wander and take everything in. Arrange products so that they are convenient to browse through and pick up—without endangering breakables! Try placing similar items near each other, like red wine glasses next to your house merlot. If your display is inviting and helps customers find what they need, they can't help but buy.
Staff training
Ensure that your employees are knowledgeable about the industry and, more specifically, your winery. All staff should feel comfortable engaging customers and making product recommendations. They must be passionate about wine and capable of closing a sale. Your training program should turn out competent and friendly salespeople, with a deep knowledge of the wines that you offer. Each employee's focus should be ensuring that your guests take home a memorable experience, along with a shopping bag filled with wine and branded merchandise.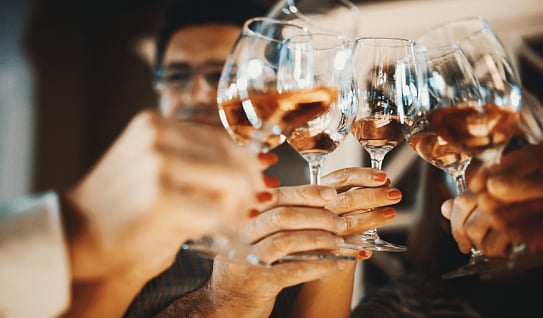 Follow up
Don't forget to remain in contact with your guests! Collect their information, encourage them to sign up for a weekly newsletter and invite them to return for another tasting event with their friends and family. Recommend it as a unique option for any number of special events in their lives: birthdays, engagements, reunions and more. Taking these additional steps is necessary to grow your mailing list, increase your brand awareness and drive repeat business.