Custom coasters are a great opportunity to be creative and showcase your brand. They allow you to highlight specials, communicate promotions, share upcoming events and even display unique menu items. Check out these compelling reasons to invest in custom branded coasters.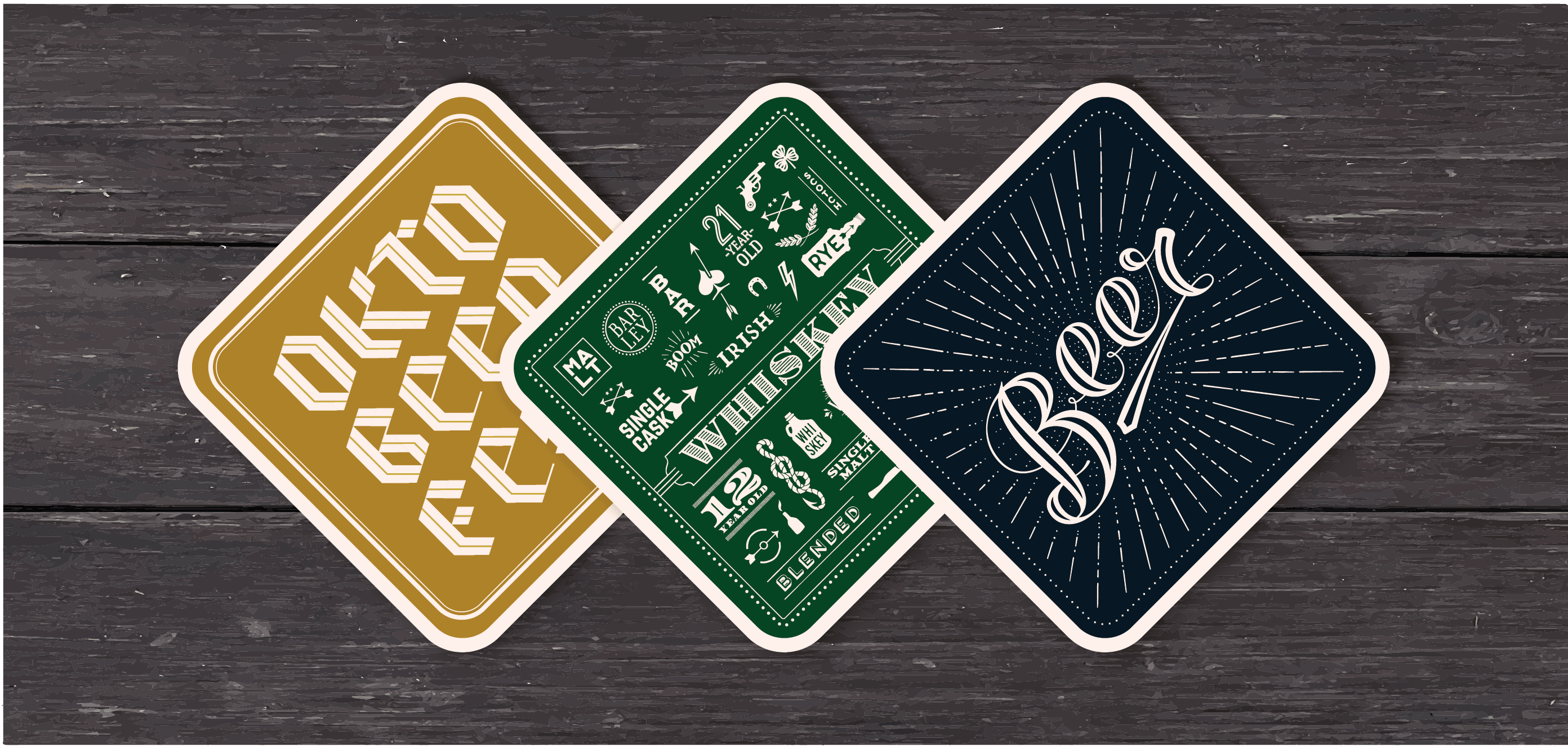 Top reasons your brand needs custom coasters:
They are disposable - The ongoing pandemic has forced foodservice and beverage operators to rethink many of their old processes in order to comply with health and safety guidelines. Disposable items can eliminate shared touch points and help keep both staff and patrons safe. Coasters are can easily be thrown away after guests leave and it's one less thing for your employees cleaning list.
Keep your bar top or tabletop clean - Ice cold beer and icy mixed drinks are sure to produce condensation and coasters work to help keep bar tops and tabletops clean and tidy. They can also help to reduce the amount of cleanup your staff is responsible for after every customer leaves.
Inexpensive giveaway - Coasters make excellent giveaways! Top fans love merchandise from their favorite brands and even more, they love when it's free. Allow loyal patrons to spread the word about your brand for you, by giving away inexpensive coasters. Their home bar will benefit and they are likely to continue their loyalty towards your brand.
Another form of advertising - Outside of the bar signage, tap handles, and tin tackers that may be placed in the bar or restaurant a customer is visiting, a coaster serves as yet another way to advertise. Sitting directly beneath their glass, it is the closest they come to your brand and logo. A closer view allows them to see the intricate components and design that went into your brand and really remember what they see.
Ready to get a quote on your own branded coasters? Our Gang Run Custom Coaster Program is exclusive to Boelter and allows us to offer huge savings on medium weight 4" square or round coasters.


Get in touch with one of our specialists today to order custom coasters or speak more about our other offerings like custom digital storefronts, our warehousing and logistics program or additional ways to market your business!