Trying to attract new customers, build loyalty and run various promotions requires a heavy investment of time and energy. With automated marketing, your app does most of the work, allowing you to focus on what you do best—providing great food and service. Capture guests at every touch point with pre-scheduled emails, photo push messaging, social media posts and more. It's that simple.
Here's mobile strategies for restaurant marketing to simplify the process:
Let your app be your personal assistant.
Automatically send out birthday wishes, offers and alerts, giving your diners the personalized experience they prefer. With automated drip marketing you can create a series of push notifications triggered by their activity. Maximize opportunities from visits, events and seasonal promotions to remind diners why they should keep coming back. This feature is totally hands off and does the work behind the scenes while you are busy with other areas of your business.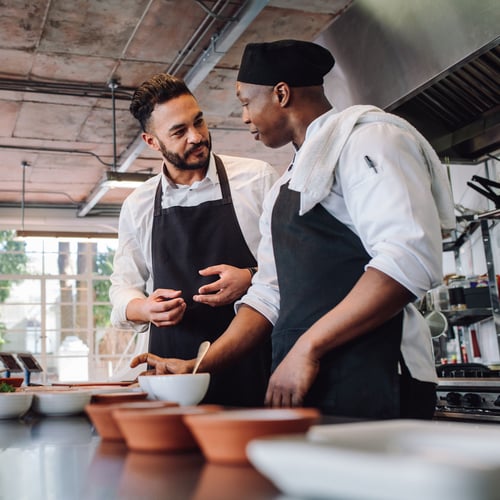 Communicate with notification subscribers at any time.
Notifications can be sent right away, pre-scheduled or programmed to be sent in certain scenarios or at specific times. Either way, it communicates why your restaurant is the perfect option for that moment, making sure you're top of mind. It also helps by enticing guests make plans to get your establishment!
Build customer loyalty with personalized offers.
Send personalized rewards based on dollars spent or menu items purchased—that won't get lost in the bottom of their bags or be a waste of paper! Boelter Blue lets you create custom, short-term, and seasonal offers that target diners and keep your loyalty program fresh and interesting. Guests are able to simply redeem their loyalty perks by showing their waiter or bartender their phone that is keeping track of everything virtually. Touch free solutions are now more important than ever, and guests appreciate being rewarded for their loyalty.
Build your restaurant traffic with smart mobile restaurant marketing strategies and the Boelter Blue restaurant marketing app.