The idea behind curbside pick-up is simple enough: customers place an order over the phone, online or through an associated App, they drive to the restaurant, park near the entrance and a restaurant employee hand delivers the packaged food. Service like this is nothing new, but it continues to gain popularity for restaurants looking to drive business; especially when dining-in may not always be an immediate option.
Customers appreciate the convenience of curbside pick-up; they never have to leave their car. Restaurants like it because it provides additional opportunities to increase sales and keep orders flowing. But, if you're a restaurant owner that is new to this side of the business, here are a few key points that will help ease you into this process.
Know Your Space
Take a close look at the layout of your restaurant's parking area. On any given day, how many of your individual parking spaces are filled? How often? And for how long? Can you afford to reserve a few of those spaces – especially those that are closest to your restaurant's front entrance – and designate them as curbside pick-up only? If the answer is yes, then you're already well on your way.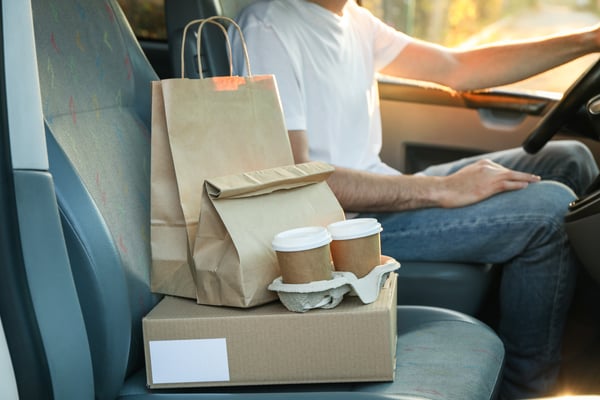 It's important that your customers have convenient, curbside pick-up spaces so that your staff are able serve them quickly. If front-of-the-lot spaces aren't readily available, assess your situation and look for suitable alternatives: side entrances, waiting lanes or additional driveways. Clearly marking these spaces also helps to advertise this additional service to other customers as they walk past.
Communicate with Your Customers
After you've established how your restaurant will manage curbside take-out, make sure that your customers know about it. Promote how they can continue to support your business. Spread the word about this enhanced, or new, service:
Update the home page of your website. Highlight this feature of your restaurant
Ensure your online menu – everywhere it's posted – identifies this service
Communicate with and educate your customers through Facebook and Instagram
Clearly post signage on the main entrance of your restaurant and in the parking lot
Speed and Efficiency
Every order must be expedited smoothly and efficiently. From the time the order is called in or placed online, to the time it is handed off to the customer. Cover all your bases and ensure that each step of the process is well managed and gracefully executed.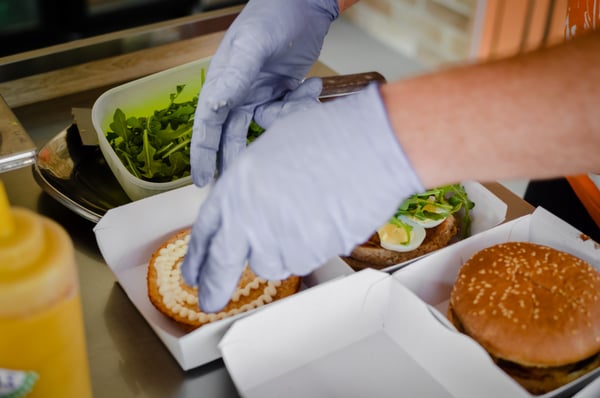 Document the make, model and color of the vehicle the customer will be driving when picking up their order. Dedicate members of your staff the responsibility of monitoring arriving traffic and identifying vehicles that match the description of recently placed orders. If coordinated effectively, your customers could be handed their order within seconds of arriving and quickly be on their way.
Offer your customers the option to pay for their meals up front, when the order is first placed. This eliminates the need for your staff to make change or process a credit card. Curbside pick-up should be focused on passing the customer's order through their window, thanking them for their patronage and moving on to the next customer.
Safe, Secure and Fresh
The packaging you choose to enhance your curbside business has more meaning than simple practicality. Making the right choice will likely pay dividends in the long run. A quality to-go package eases the staging and assembly process for your employees and demonstrates a greater sense of value for your customers.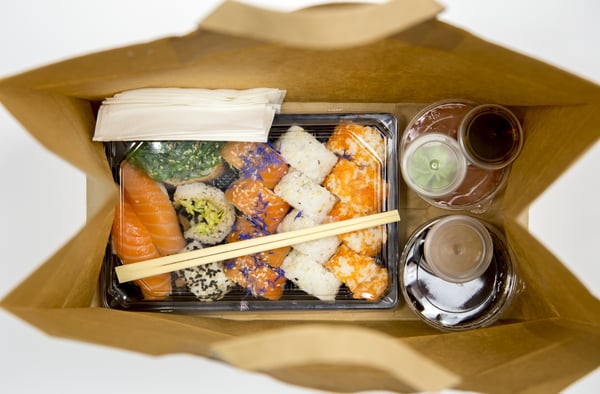 People buy with their eyes. Utilizing packaging that maintains a more appealing presentation can go a long way. Packaging has the ability to reinforce your brand and offers an additional touch point with your customers. Whether it's the color, design or your brand's logo, it's often the little details that help to ensure your customers keep your restaurant top of mind.
Lastly, and often more importantly, a well-packaged meal protects the food from contamination and controls the temperature of the meal – hot foods are kept hot and cold foods are kept cold. For many customers, this may be the ultimate deciding factor whether they place any future orders.
Looking for an experts help to get you started? Contact us!