Craft breweries are continuing to pop up all over the country, and many of these breweries have developed seasonal brews. To sell more at the bar, your seasonal beer needs to stand out to customers, distributors and sales reps.
Tap handles are a favorite added-value item.
Since tap handles are a proven method for connecting with customers at a bar, adding a functional, well-designed tap handle to your package will make selling your brew easier for distributors and sales reps. As a result, your beer will end up at the top of their seasonal distribution list.
You have limited time—take center stage.
With only a limited time to sell your seasonal beer, it's essential for it to stand out. Remember, customers' eyes veer toward colors and shapes different than the others around them. If all your competitors went with red and green during the holidays, why not go for silver and gold? Or use a customized tap handle shape.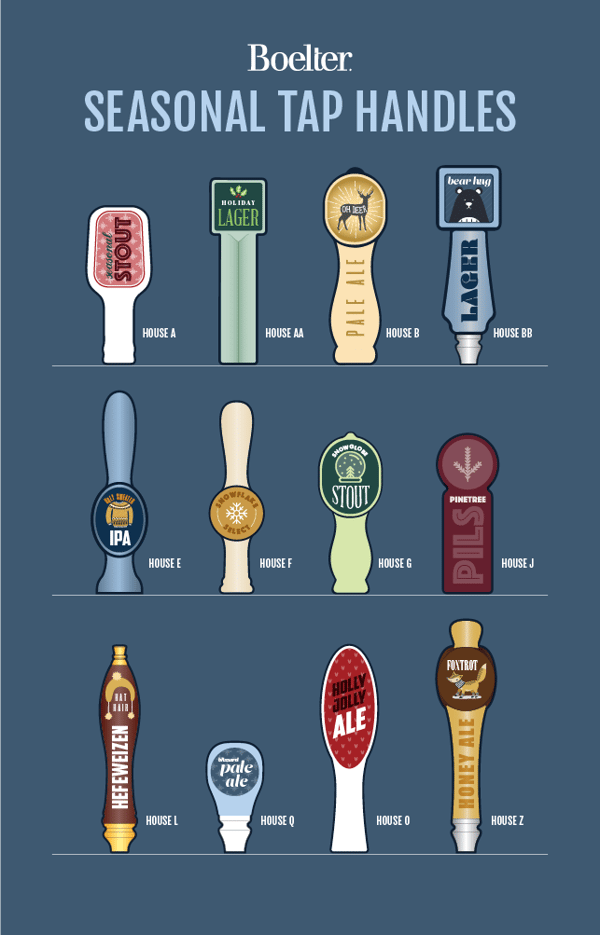 Make the most of your seasonal brews, and customers will be reaching for your beer all year long!
Ready to get started on your own custom tap handle? Contact us to get started!