The best food service facilities not only have quality food, they also have an inviting atmosphere that is above all else... clean! To keep your food and ingredients fresh and your kitchen sanitary, it's essential to have a reliable food storage strategy in place. With all the options out there, finding a product that lives up to its narrative is easier said than done.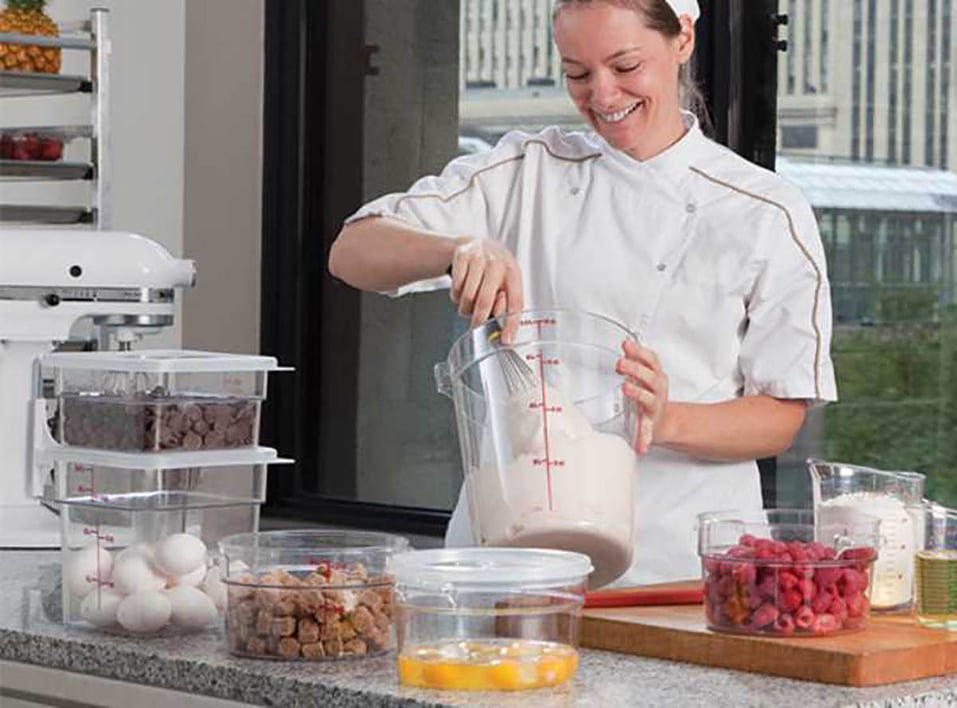 To help you sort through the options and get your facility on the right track, we have a recommendation. Our friends at Cambro offer a full collection of food storage options designed to help your kitchen run efficiently while maintaining its high contamination standards. This food storage checklist below will help you get your facility up-to-code ASAP:
Ingredient bins
Great for storing bulk dry ingredients like flour and sugar. These bins include a clear sliding lid that allows for easy identification, quick access and hygienic storing.


Insulated containers
Ideal for perishable foods or condiments, especially within food bars or buffet tables. To use the ColdFest® containers effectively, make sure to freeze for eight hours or overnight before filling with pre-chilled product. After that, these round crocks will keep food cool for up to six hours.


Produce bins
Camcrisper® is a self-contained system for storing, washing and transporting bulk produce. It prevents contamination and minimizes unnecessary handling.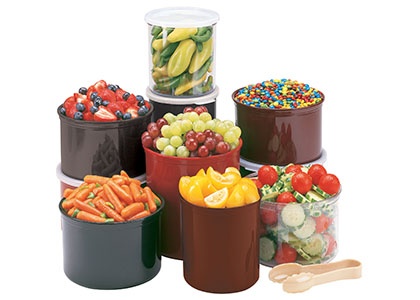 There you have it! Take this list and bring your facility up to the next level of quality. Ready to get started? Browse our wide variety of Cambro products.