On a day that is meant for spending time together, embracing family, and handing out those "hugs and kisses" coupons, social distancing and staying safer at home is prompting families to get creative during this holiday.
We've got a few suggestions that can help make the World's Greatest Mom feel special.
A Meal Fit for a Queen
Whether it's brunch with the extended family or a quiet dinner for just a few, taking Mom out to her favorite restaurant has been a Mother's Day tradition for years. Possibly the biggest single day for restaurants everywhere, preparations begin early: special menus are developed, decorations are displayed and making reservations weeks in advance are strongly encouraged.
Unfortunately, much has changed in the past few months and restaurants have been forced to close their dining rooms to the public. Thankfully, necessity continues to be the mother of invention and restaurants, both large and small, have made the necessary business adjustments to focus almost exclusively on take-out, delivery and curbside pick-up.
Although the venue may have changed, the experience can still remain the same.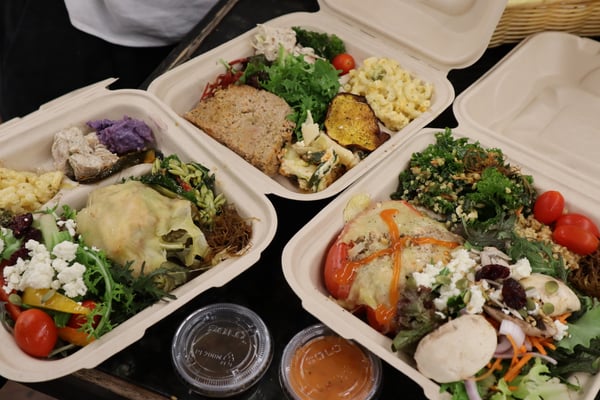 Ordering from Mom's favorite restaurant, while supporting local business at the same time, is sure to put a smile on her face. Take advantage of free delivery and order a full meal – appetizers, main course, dessert, a bottle of wine – and have it delivered right to your door. And if brunch is something that she has her heart set on, ask them to include ingredients for a serving of mimosas; because brunch simply is not complete without a mimosa or three.
Just because the family is ordering in doesn't mean the day can't continue to be special. Give Mom the experience she deserves! Set your table with your best dinnerware and linens. Add freshly cut flowers and a few candles to the centerpiece. Tune in to her favorite music and set the playlist to shuffle. If the weather is nice, maybe consider taking things to the backyard and creating a stay-at-home picnic. You know Mom better than anyone else. This is her day. Make it the best that it can be.
A More Hands-On Approach
In times of crisis, "family" is everything. Sure, taking Mom out for a nice dinner or an enjoyable brunch is always a solid choice when it comes to Mother's Day, but some Mothers prefer keeping things simple and are happy spending quality time with family. Whether that's relaxing on the patio or planting flowers and vegetables in the garden, it's the activity that often leaves the best memories.
Early on, the viability of the meal kit was initially questioned. Since the outbreak of the COVID-19 pandemic, many meal kit companies are seeing increased orders. Adding to this, several restaurant operators — many who have been suffering due to dining rooms being closed — have seized this opportunity and are now offering a variety of their own meal kits.
As a family, what better way to celebrate Mom than over a great meal. Working together to prepare that meal, using the ingredients delivered from your favorite restaurant, is a perfect opportunity to spend time together.
Restaurants are embracing the concept and convenience of meal kits. Many include the ingredients needed to make some of their more popular (and possibly Mom's favorite) dishes. Some restaurants are going so far as to include links to a variety of instructional videos to help ensure that everything comes out perfect.
With everything packaged together, delivered to your front door and ready to prepare, meal kits have the potential to enhance your Mother's Day celebration and turn it into an experience that will be remembered long after the dishes have been cleaned and put away.
Who Doesn't Love Breakfast in Bed?
It's often the little things in life that have the biggest impact. Being served breakfast in bed on Mother's Day is certainly high up on that list. Whether it's a simple cup of freshly brewed coffee and a lightly toasted bagel, or a plate of eggs, bacon and fruit, breakfast in bed is a great way to tell Mom you love her.
However, not everyone is confident in their kitchen skills. Sometimes, even the best of intentions can result in burnt toast and overcooked eggs. Thankfully, your local bakery has you covered and can help you avoid any potential disaster.
Much like restaurants that have adapted their business to focus on take-out, delivery and curbside pick-up, bakeries are also changing their game plan to continue providing baked goods to hungry customers everywhere. However, keep in mind that even when dealing with a reduction in overall business, Mother's Day is still likely to be a busy time for bakeries.
Unlike cooking your favorite meal, baking your favorite cakes and breakfast muffins takes significantly longer to prepare. Plan ahead, call well in advance and make note of the specials your local bakery may be offering for Mother's Day. Place your order and ask about options for delivery and carry-out; make sure nothing gets in the way of satisfying Mom's sweet tooth.
When Technology Truly Shines
During a time of social distancing and self-isolation, these Mother's Day suggestions are great for families that are staying "safe at home", together. However, we mustn't forget about those Mothers that are unable to celebrate with family; those that live alone or perhaps reside in a senior living community that has temporarily closed its doors to outside visitors. For them, celebrating Mother's Day will have the biggest impact on their continued health and ongoing happiness.
Thankfully, in times like this, the advancements of technology is bringing loved ones closer together. Through FaceTime and other video chat options currently available, millions of families will be able to share Mother's Day with each other while still taking precautions and staying safe. This is a time to think outside the box and show Mom how much you care.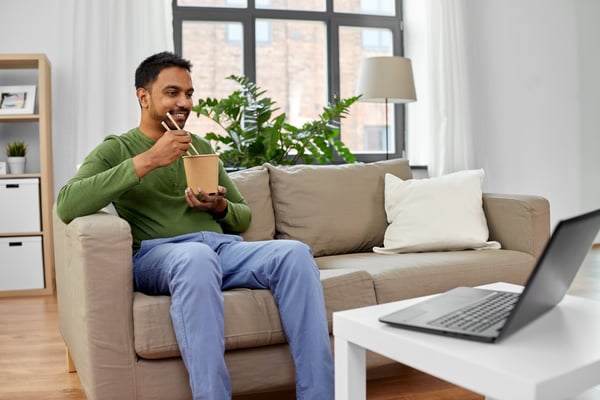 Coordinate with Mom's favorite restaurant and have a meal delivered to her home, while a separate meal is delivered to yours at the same time. Start a video chat to enjoy brunch or dinner together, reminisce about great memories, have a virtual toast to everyone's good health and make plans for hopeful future.
This Mother's Day, regardless of how you celebrate, tell Mom how much you love her. This simply cannot be overstated.
"A mother is she who can take the place of all others but whose place no one else can take."
- Cardinal Meymillod