What's hot in the coffee industry – or, more to the point, what's cold? Cold brew coffee is one of the biggest trends to hit your local cafe in recent years. Robust and highly caffeinated, cold brew is a silky-strong alternative to other iced coffee drinks. The difference between cold brew and iced coffee? Cold brew coffee is never heated; it is cold from the beginning of preparation.
Let's talk about everything cold brew coffee: how it's trending, how it's made and how to serve it at your establishment.
The popularity of cold brew
Why did cold brew become so popular, so quickly? Perhaps it's because it has a smooth taste without hot coffee's signature bitterness. It's also kinder to your stomach. When ground coffee beans are heated, they produce chlorogenic acid. Skipping the heating process eliminates this tough-on-the-stomach acid.
Whether for taste or digestion, coffee drinkers undeniably love cold brew. From 2015 to 2017, the cold brew market made a remarkable jump. In 2015, cold brew coffee only earned $8.1 million but in 2017, it represented $38.1 million in sales – a 370% jump.
With these figures still on the rise, cold brew isn't going anywhere for a long time.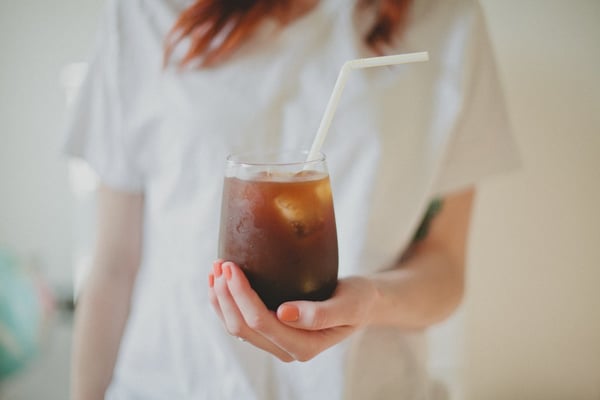 The brewing process
Cold brew is different from other cold coffees because it's never heated. Instead, cold brew coffee is made by mixing one-part ground coffee beans with eight parts water. In a pitcher, the grounds are put onto the bottom and covered by the water and then stirred.
But here's the grind for coffee shops and businesses – that concoction steeps for 18 to 24 hours in the fridge. Only then can you strain the coffee to get your flavorful brew. If you don't make enough, you may leave your cold brew-loving customers empty handed.
Preparing and serving cold brew
When preparing cold brew, make sure you have the right supplies. That includes a large pitcher, like this 60-ounce glass pitcher by Libby and Arc. Lots of pitcher space ensures that you're making enough brew for thirsty customers.
Next, you need a quart-size measuring cup (like the Cambro 4 qt Polycarbonate Measuring Cup) to transfer your cold brew while straining. This measuring cup lets you know exactly how much brew you've made. To strain properly, cover your strainer with cheesecloth.
Finally, you'll need to transfer your cold brew to another large pitcher or a growler, like this 64-ounce model, for storage or service. This undiluted brew will last for up to two weeks in the refrigerator. Install an easy-to-pour system for serving cold brew topped off by a customized tap handle. Though typically used for beer, tap handles for cold brew can simplify service and let your customers know that it's available.
When you're ready to serve the cold brew, you have two options. If your guests are drinking in your establishment, choose a glass with an open head to promote the drink's aroma. We like the Libbey Café Mug for serving cold brew. If your guests want to have the cold brew on the go, serve it in an eco-friendly compostable cup like Fabri-Kal's Greenware.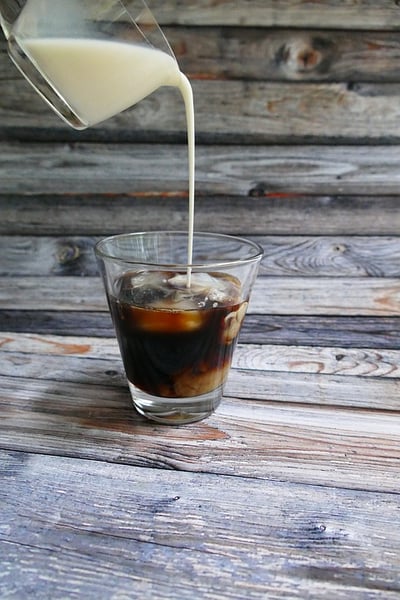 Remember, though, that the cold brew you've made is way too strong for serving. Fill your in-house glass or to-go cup with one cup of ice cubes, along with a half cup each of your cold brew mixture and water. Offer your guests cream as well, because even this diluted mix is stronger than your average cup of joe.
Grab-and-go cold brew
With the long process involved to make cold brew – and the fear of running out! – you may want to consider adding a canned cold brew to your offerings as well (or instead). Cadence Cold Brew is nitro-infused for fresh taste. It can get you in on the cold brew coffee trend as soon as possible.
---
Whether in a glass, a to-go cup or a can, cold brew is in hot demand. Get it in the hands of your thirsty customers ASAP!