Food delivery is a booming and lucrative part of the foodservice business. According to Lux Research, diners are willing to pay about 11% more to have food delivered than for pick-up or home-cooked meals.

Delivery and takeout options are predicted to continue to grow. So even though kicking off your own service may seem daunting, it will pay off in the long run. Here's what you need to consider to get started or improve delivery service at your restaurant.
Decide on in-house vs. third-party
Third-party delivery services streamline the delivery process without the time and hassle of in-house management. They also expose your menu to customers who may never have set foot in your restaurant. But make note: these services can suck up 25-30% of delivery sales, and you'll have little to no control over the quality and speed of delivery, which could affect your reputation.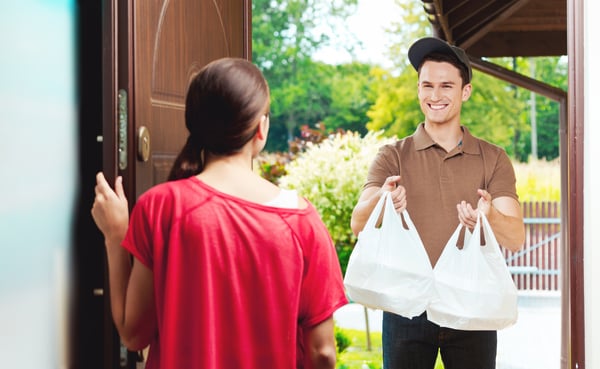 An in-house service spares you the fees and allows you to grow your brand image. However, compensating your delivery team might have its own costs and complications. There are also a lot of logistics to oversee (like insurance), which could eat up a lot of valuable management time.
Brief your staff
Make sure your staff knows how to handle to delivery orders. For example, who is responsible for which functions? What will you do if the kitchen is backlogged? What are your tipping and compensation policies? Do you have a sufficient number of accuracy checks before an order is dispatched? All of these considerations need to be accounted for before you deploy.
Ensure your food makes the journey
Your food needs arrive at your customers' homes looking and tasting great, and at the right temperature. You'll need the right packaging to make sure the food won't spill or leak, which means you may need to reconsider your standard to-go boxes.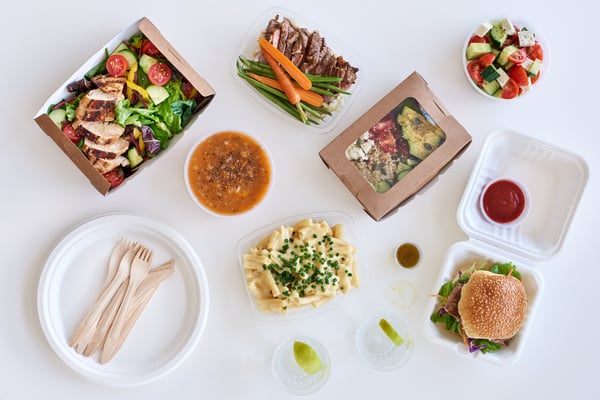 If you choose to go in-house, an even more important consideration is what you'll use to transport orders from the restaurant to your delivery fleet. Cambro's Delivery Bags offer strong insulation and nine different sizes to ensure that food is delivered at the right temperature and that smaller orders don't shift and spill during transport.

For longer delivery shifts, the Cam GoBox, along with Camchillers and Camwarmers, can keep food hot or cold for up to four hours. These streamline the number of trips a driver takes, which keeps costs down.
Choose a logical menu
You may want to offer an abbreviated delivery menu. Only choose items that can be packaged easily and will arrive at your customers' homes in good shape after travel. Pay special attention to whether each item is still profitable once delivery costs are factored in.
Consider a ghost kitchen
If you're looking to start a new venture, a ghost kitchen might be right for you. These are delivery-only restaurants without a physical location. They're an emerging trend that takes full advantage of the popularity of delivery in a cost-effective way. You might even be able to share a cooking space with another restaurant.
With more and more diners opting to eat in their living room over your dining room, the time to start delivering is now. With careful planning, you can ensure that your delivery operation is as profitable as possible.
Want an expert's advice on enhancing your operation? Get in touch with an experienced member of our team to discuss your business and put together a plan to optimize your delivery service.