Mother's Day is an important occasion in the food and beverage industry. Not only is it a special day to celebrate mothers of all kinds and everything they do, it's also a huge business opportunity. You probably have great ideas for how to attract business for the day itself, but how can you leverage Mother's Day to capture the attention of families all year long? Our infographic shares tips on making this holiday work magic for your restaurant.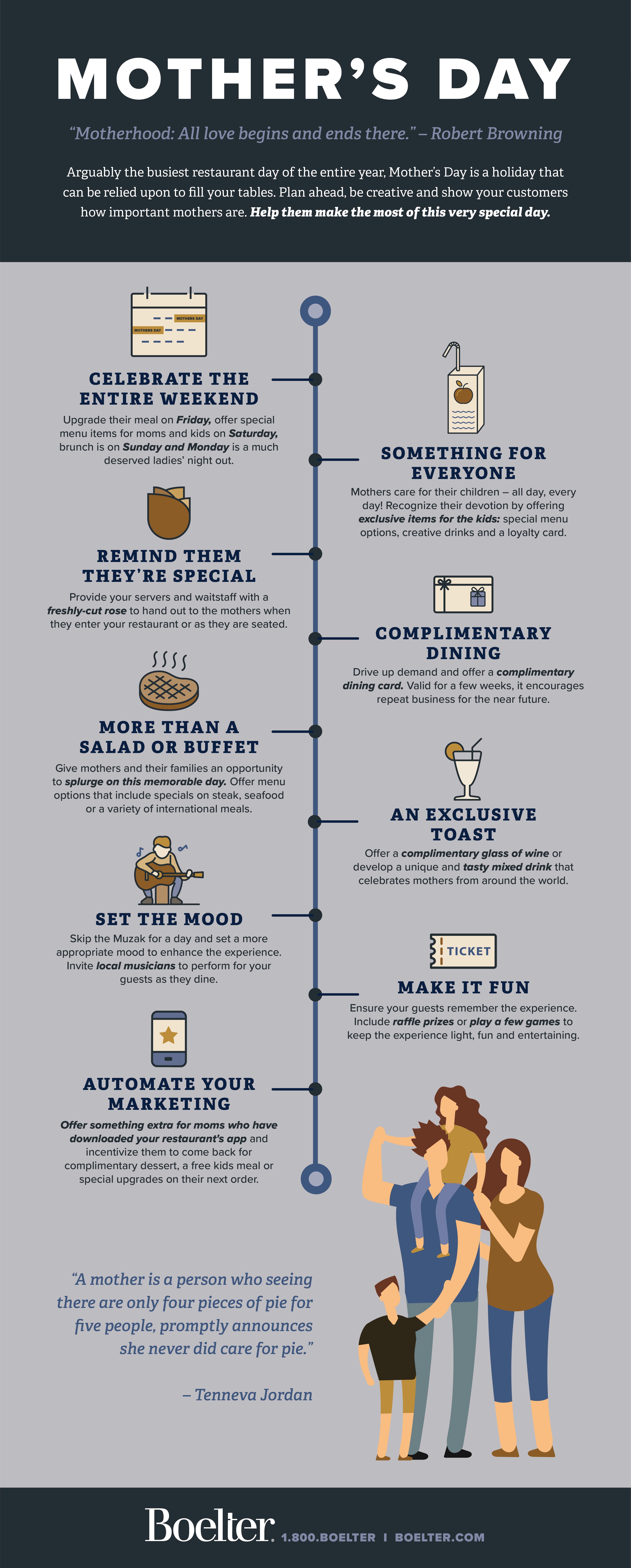 Love this infographic? Share it on your site!
Also, be sure to check out our post about how you can use big events and holidays to market your restaurant.