Having an app for your restaurant or bar is a smart way to use digital marketing to drive traffic and increase sales. It also makes it easy to stay in touch with your best customers and turn first time guests into regulars. In fact, a recent survey found that 70% of diners want restaurants to engage with them through apps. Specifically, apps that interact with them on a personal level—think specials, promos and events. Here are four business-boosting Boelter Blue mobile app features that'll help you do just that!
Create custom bar or restaurant loyalty programs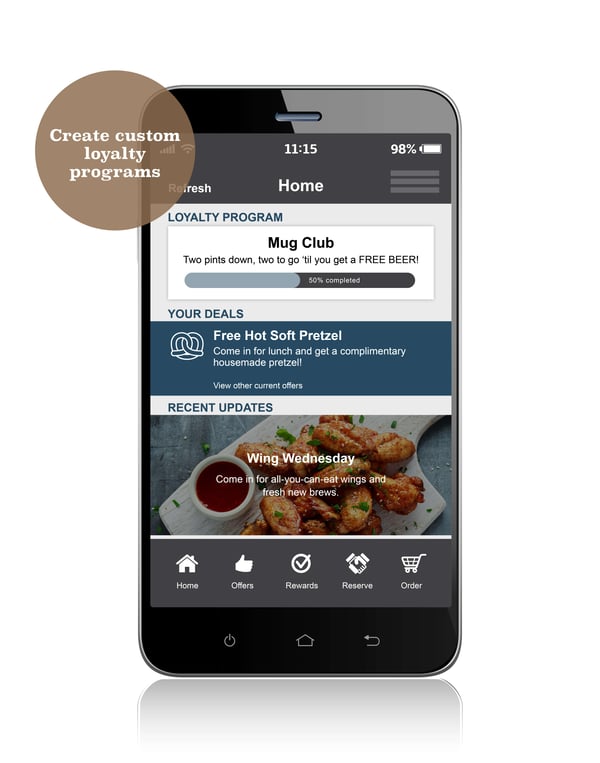 According to NPD, the number of guests who would be motivated to visit a restaurant because of its loyalty program has more than doubled since 2012. This is great news, as Boelter Blue mobile apps make it easier than ever to launch loyalty programs guests actually want to use. We'll help you set up rewards programs that make sense for your establishment, whether that's a mug club, lunch club or frequent diner program. No more dealing with lost rewards cards or managing complex points systems – your app will do it for you!
Send push messages with promos and specials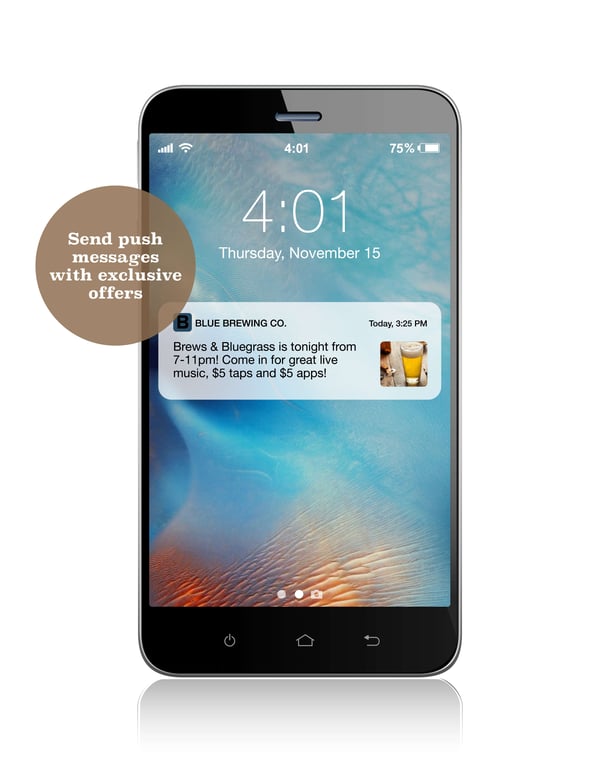 No matter where your customers are or what they're up to, push messages let you tell them about everything from happy hour deals to date night specials. With your custom app you can schedule messages ahead of time – like if you have a top notch weekly lunch deal you'd like to promote – or you can send them on the fly whenever you need more customers. The best part, though, is that by striking the right frequency balance (not sending too many or too few messages), push messages can increase app usage by 88%! That's a lot of folks keeping in touch with you!
Easily feature upcoming events right in your mobile app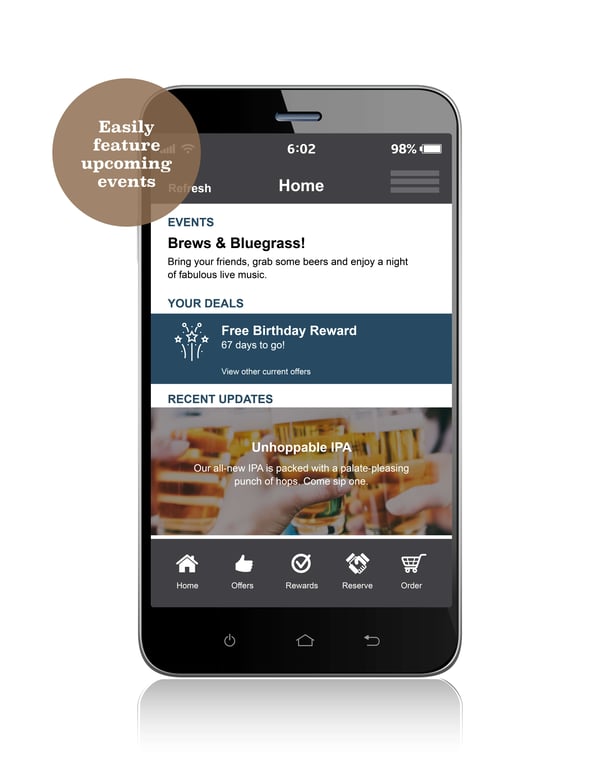 Do you host trivia nights? Put on live shows with local musicians? Throw crave-worthy new menu launches? Make sure your customers know about all your upcoming events by putting them front and center on your apps' home screen. Hosting events is also a great way to attract first time guests – people are always looking for new things to do! And making sure your VIPs are in the know is a great way to spread the word to new customers.
Showcase specials front and center on your app's home screen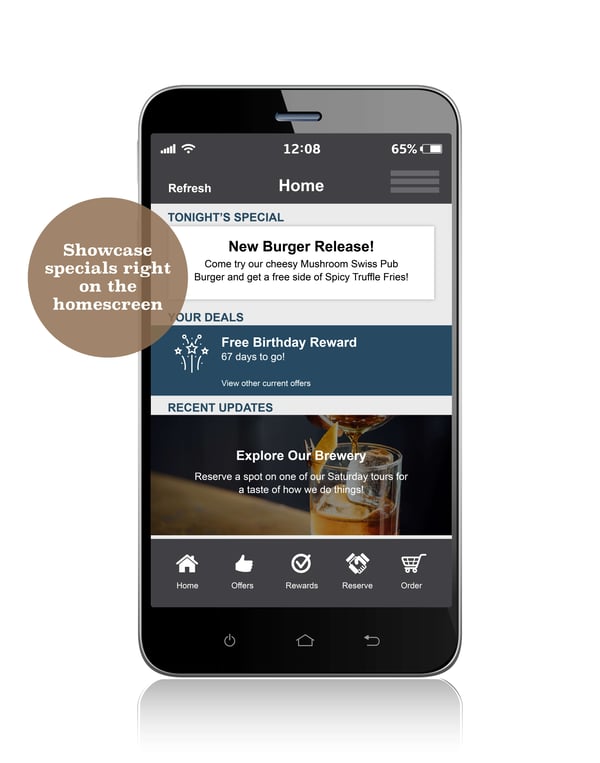 Think of it like this: having a restaurant or bar app is like putting your sidewalk sandwich board directly into your customer's pocket! So whether you're featuring a mouthwatering new LTO, talking up Taco Tuesday or promoting a BOGO beer deal, they'll see your specials first thing when they open your app. And once they're aware of all the good things you have to offer, they'll keep checking back to see what you've got cooking!
Want more info on these features? Book a demo with the Boelter Blue team.