If you are not in the food manufacturing industry, there is a good chance you have not heard of LifeSpice. However, you have probably purchased the products they have helped create. LifeSpice creates proprietary, trend-setting seasonings that are incorporated in products sold throughout various food retailers, club stores and the foodservice industry. LifeSpice is a global company with multiple blending facilities in the United States, Brazil, and New Zealand. On any given day, you could walk into the test kitchen at the headquarters in Chicago and see one chef experimenting with an Asian seasoning blend such as gochujang for snack foods, a food scientist developing and testing a savory seasoning for a value-added precooked chicken, and another chef preparing for a presentation to introduce emerging trend ideas for new or current customers.

LifeSpice has had explosive growth and so when the company made plans to relocate its headquarters in the summer of 2022, Peter Garvy, president, set out to create a space that would satisfy the needs of his entire team. It was a key decision to invest in a state-of-the-art test kitchen to provide the best space possible for chefs and food scientists to work, as well as a space for sales and marketing to present to customers. The area they chose has expansive views of the city allowing creativity to flow. "Before, we had just a small kitchen area that utilized consumer kitchen equipment for our development and experimentations," says Peter. "Now we can bring [customers] to our own space which allows us to have numerous team members present ideas, as well as change concepts on the fly."
It All Started with a Plan
From the beginning, the team at LifeSpice knew what they wanted from the new test kitchen:
plenty of space for researchers and chefs to work
a kitchen filled with equipment necessary for the daily cooking and experimentation
a space for researchers to test finished product utilizing the cooking methods that their customers would be utilizing
a presentation area that serves as a real showpiece for clients to visit

LifeSpice then reached out to experts in the field to help make those goals happen. First, through consultations with Charlie Baggs, President and Executive Chef of Charlie Baggs Culinary Innovations, the team created an initial design. "Test kitchens are set up differently than other foodservice kitchens," says Chef Charlie. "It has to be very versatile and multi-functional, yet still look good because you'll be entertaining people in that kitchen."

There are two aspects of the kitchen that Chef Charlie made sure to emphasize in the design – plating and storage. "You need enough counter space not only to work on each project, but also to plate what you're making for clients," Chef Charlie says. "Too often people load up their lines with equipment, and then realize they don't have room for plating." Chef Charlie also emphasized the importance of making room to store all of the ingredients, equipment, and accessories necessary for keeping things running in a test kitchen.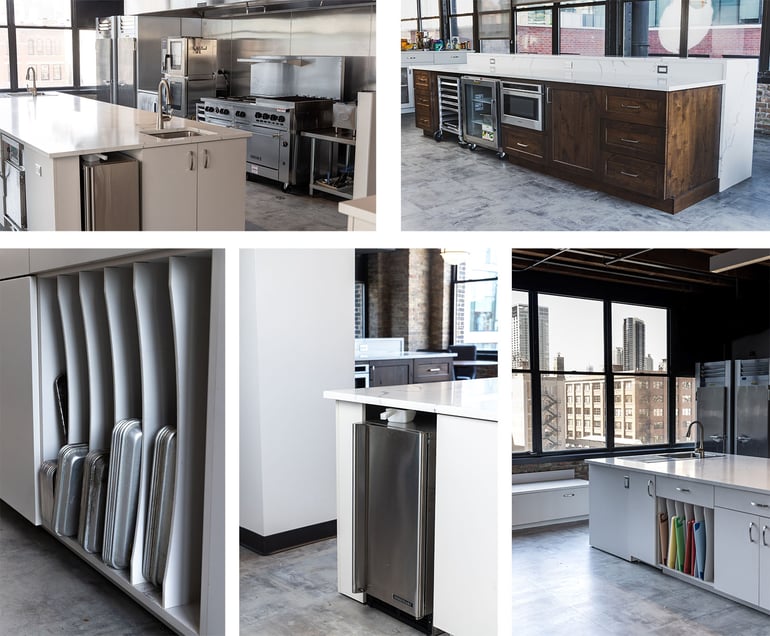 Boelter Executes with Grace and Style
Once the original idea was in place, Chef Charlie brought in the experts from Boelter, including Matt White, project manager, to help hone the design and source the equipment. "Boelter brings a lot to the table, thanks to their years of experience in the industry," says Chef Charlie. "Not only do they have a great team of designers in their CAD department that can take an idea, put it on paper, and scale it out correctly, but they also have the fulfillment experience necessary to get the right equipment for the job."

One of the initial challenges in creating this kitchen was the location, inside a residential building over 100 years old. "Our headquarters is housed in a space that used to be 12 residential units, so that meant there were 12 furnaces and 12 different electrical panels, all of which had to be rewired to accommodate that large space," Mastrangelo says. "Matt White was great, communicating with the electricians often and sitting in on weekly meetings with our general contractor to make sure everything was in place for equipment installation to proceed without a hitch."

Because test kitchens are utilized in a very different way than other foodservice kitchens, White had to consider different factors in sourcing equipment. Rather than preparing a set menu for dozens of customers, this kitchen needed to be able to execute all types of cooking techniques at once. "We were building a place where scientists and chefs can work together. The space needs to be conducive to the work going on in the LifeSpice kitchen – from food prep for tradeshows to cooking for customer presentations," Chef Charlie says. That meant the kitchen needed to have a variety of equipment with very versatile applications. "They needed to be able to simulate all 12 cooking techniques, everything for sautéing to grilling, roasting, and braising," Chef Charlie says.

White and his Boelter team were able to source all the necessary equipment, from combi ovens to refrigerators. "Their expertise in this arena was invaluable," says Michael Mastrangelo vice president of operations. "For example, while chefs might have said they wanted a specific grill, Matt asked all the right keys questions, e.g. what it will be used for, how many people will be using it, and how often it will be used. Then he suggested brands and options that would fulfill those needs, and worked with his team to provide good quality equipment. There were even times when he came to us and recommended going with an option less powerful or expensive than what we originally specified, knowing that our type of use was different than many other commercial applications."

The final challenge was fitting it all together. "As is the case with many projects, there was a lot that needed to be accomplished within a relatively small space," White says. "It was a lot like putting together a puzzle, especially when it came to the counters." White and Chef Charlie went back to the drawing board multiple times until they perfected a design with enough counterspace for multiple chefs to work simultaneously on different projects.
Functional and Beautiful
The final result is a space that not only houses a state-of-the-art kitchen with everything the LifeSpice team needs to create innovative products and test them for their customer partners, it also provides a beautiful space for marketing and chefs to meet with clients. "LifeSpice had a vision, and with the assistance of our interior designer, the Boelter team and Chef Charlie, we created a space that we can be proud of – the handcrafted wood island and the view of the open kitchen allowing visitors to see the food being created, as well as enjoy the beautiful view of downtown Chicago from our sixth-floor," Mastrangelo says.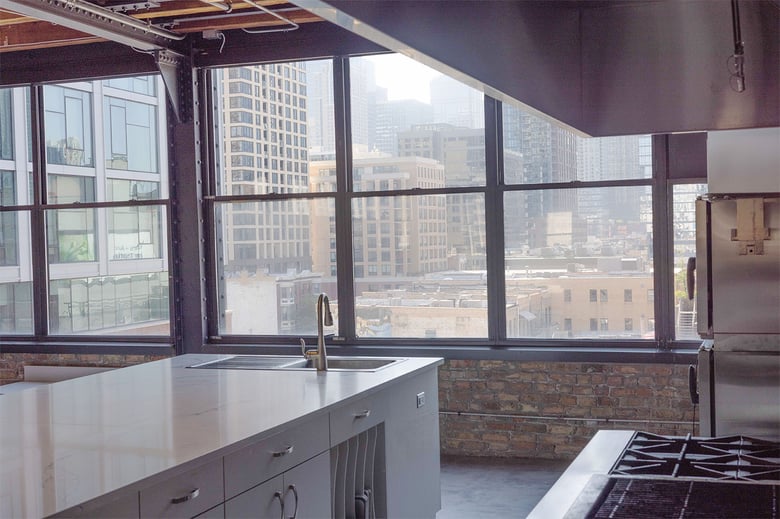 Interested in learning more about how we can help your operation? Get in touch with a Boelter expert today.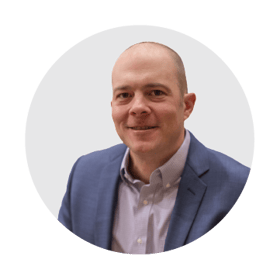 Read more about Matt White, and see some of his extensive project portfolio