Digital marketing doesn't have to be complicated
Boelter Blue simplifies digital marketing—both for your patrons and for you. With an individualized strategy that fits what you want to say about your brand, we can help you build your online presence and attract more customers.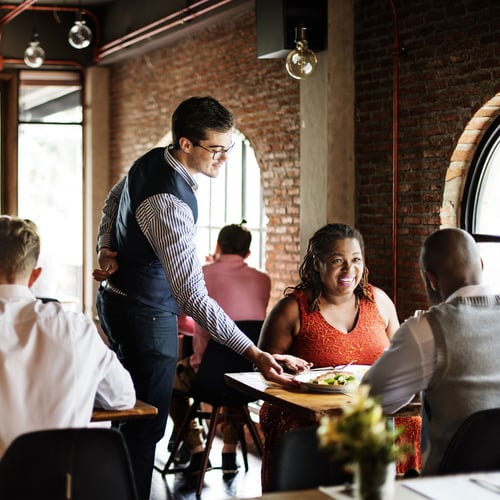 Boelter Blue's Blue Napkin First-time Guest System
Turn first-time guests into regulars by leading diners through a VIP system at your restaurant. We'll help you reach more customers and send out targeted rewards that keep them coming back.
Testimonials by Boelter Blue users
Champps Americana
"The Boelter Blue app, along with the service and support Boelter provides, is one of the best marketing decisions we have ever made," said Rob Rajala, Manager of Champps Americana. "We can reach more than 1,600 of our best customers any time directly through their mobile device, allowing us to drive business when needed and speak directly to the people who want to hear from us most."
Steny's
"One in three people share they came in for a special or hard-to-find tap beer after receiving a push notification," stated Ryan Stenstrup, owner of Steny's Tavern and Grill in Milwaukee's historic Walker's Point neighborhood. "Our trivia night has seen a 20 percent increase over last year since we started using the app to promote the event. And, our regular lunch crowd consistently tells us they prefer the app for rewards redemption over a paper punch card."
Customize your app for a total solution
Don't worry about trying to build loyalty and engagement through different platforms. Boelter Blue ensures you're completely connected with your existing web assets by putting them all in one place. Widgets tie everything together—from online ordering and delivery to social media feeds and job applications. Our service extends well beyond launching your app. We'll help you deliver the right marketing content, at the right time, to entice customers through the doors.
Reserve a digital table on your customers' device
With your personalized mobile app powered by Boelter Blue, you have a built-in line of communication. Get in front of them with the right special, promotion or event at the right time. They only need to know why and when to visit.
Build your restaurant traffic with smart mobile restaurant marketing strategies and the Boelter Blue restaurant marketing app.