A Tucson native, Chef Amber Lancaster has worked as a private chef, holding several positions in Paris at Michelin-rated French dining destinations and was Head Chef at Soho House. Chef Amber has been recognized as one of the "25 Women to Watch" by Hotel F&B Magazine, "9 Chefs to Know in Chicago" by Zagat.com and "Chef of the Month" by Chef Works.

In this episode of The Boelter Wire, Nik Ellickson, Director of Contract and Design with Boelter, speaks with Chef Amber about:
Competing in Hell's Kitchen Las Vegas (1:16)
Chef Gordon Ramsay (12:36)
Balancing work with social life (17:35)
Finding inspiration in the kitchen (21:10)
Working with Hobart Kitchen Equipment (25:46)
What the future holds for Chef Amber (27:01)
This episode of The Boelter Wire podcast is sponsored by Hobart Premiere Foodservice Equipment.
Hobart – Inspired by Great Food & Great People
If you love this episode, check out our most recent episodes here. Want to see more about Boelter? Check out some of our service offerings for design, supplies and our project portfolio!
---
Have a topic you'd like us to discuss? Send us your ideas at marketing@boelter.com!
Learn more about Boelter and see how we can help your business!
---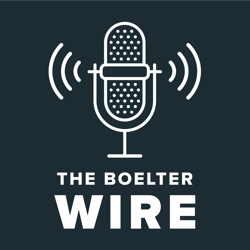 The Boelter Wire is an episodic podcast that focuses on thought-leadership conversations with industry experts and established partners, and is designed to help listeners evolve their business, stay competitive and pursue their passions.
Subscribe to The Boelter Wire here or on Spotify, Google Podcast, Apple Podcasts or Amazon Music