See it, smell it, drink it.
Did you know 75% of consumers believe beer is better when consumed in a glass versus a bottle? Drinking from a glass stimulates all of your senses, providing the ultimate craft connoisseur experience. Some people prefer to drink beer from a can or bottle, but we prefer to drink beer from a glass, and we'll give you three reasons to explain why.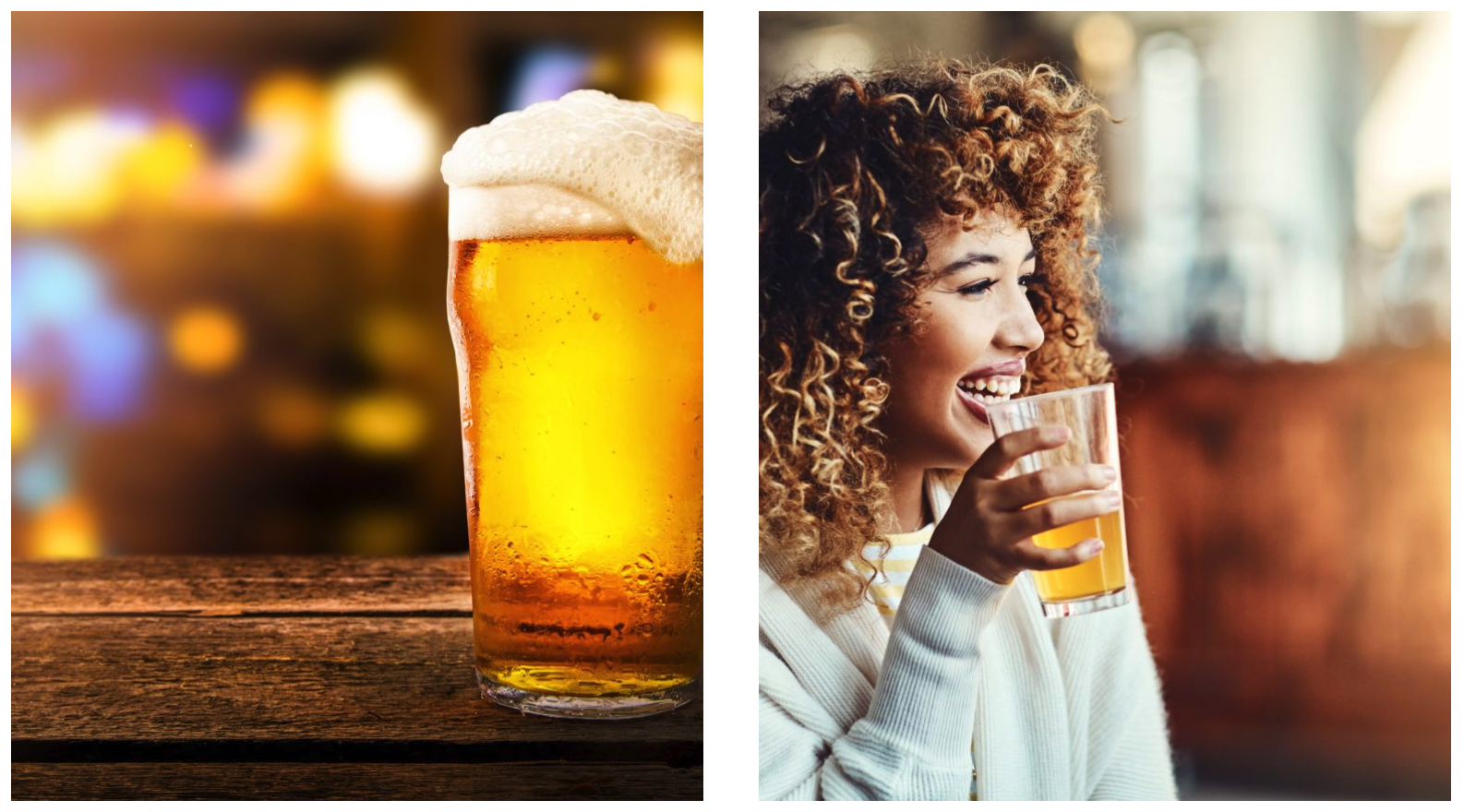 Here's 3 reasons why it's important to use the right glassware for beer:
1. The flavor is kept pure. Glass can easily adopt and maintain your beer's aroma since glass typically doesn't have a fragrance or odor itself. This means no metallic taste or unwanted flavors. Bars, brewpubs and breweries take special care to ensure beer glassware is thoroughly rinsed, washed and cleaned for the experience to be just the way it was brewed.
2. What you smell is what you taste. Sense of smell is imperative to the beer tasting experience. Drinking from a glass allows the beer's flavorful aroma to fully interact with your taste buds. Pouring it straight into a glass also activates the carbonation, allowing its foamy head to develop, releasing those tiny bubbles that burst and release an irresistible aroma. There are many different glassware shapes and sizes designed for different styles and flavors of beer. See our pairing beer and glassware guide for more information about matching glassware with beer styles.
3. We drink with our eyes. A clear glass allows everything from your brew's color and maltiness to the thickness and texture of its foamed head to be on full display. Eyes are just as important to the craft beer aficionado as their sense of smell and taste buds. Not to mention they can see the glass and you can seize the opportunity to customize it with your brand and logo.
Want to speak with a glassware expert more about the right glassware for your brewery's beer? Get in touch with us today!