You've spent countless hours enhancing your restaurant's dining experience. From consistently evolving the menu to refining the individual details of a memorable tabletop setting, the success of your restaurant has always been a priority.
Like anything, events in life can dramatically change the way you approach your business. What worked yesterday, may no longer be as relevant today. In order to maintain a steady flow of customers, it's imperative to be flexible and make adjustments when needed.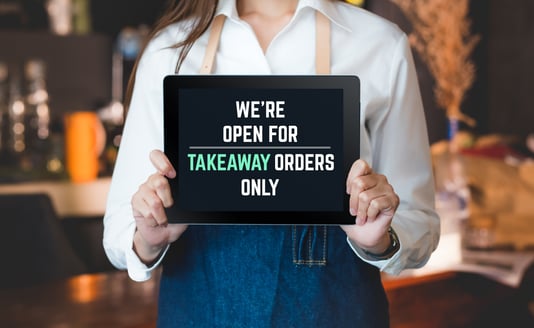 Previous blogs on Boelter's Resources page have focused on re-assessing your menu and making changes to better accommodate for a take-out and delivery model. Your staff are operating to a new standard and the updates to your menu resonate better with your customers' current needs.
Now it's time to get the word out and spread the good news that you remain open for business – albeit in a slightly different capacity.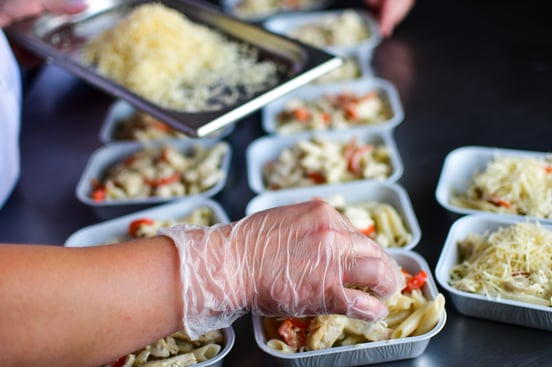 Consider these 10 tips when promoting your new, or newly revised, take-out and delivery service:
Create buzz through word of mouth. Encourage friends, neighbors and existing customers to refer a friend. Spread the word that you're open for business.
Update your website and social pages frequently. Make it easy for your customers to find you online. Promote your latest delivery service and new take-out menu.
Use social media hashtags to increase post visibility. Entice your customers with tasty-looking and thirst-quenching photos on Instagram.
Coordinate with neighboring businesses. Cross promote each other's specials. Work together to benefit from this successful strategy.
Connect with your Chamber of Commerce. Generate greater awareness and inform the community that your restaurant is open.
Post your updated menu on your website. Simplify the layout to highlight your current delivery and take-out options. Showcase it across social media.
Keep your customers' attention. Be consistent and post weekly specials to your social channels. Take advantage of Facebook and Instagram Live.
Loyalty programs always do well. Encourage repeat business with your program and offer discounts and coupons to keep orders flowing.
Everyone loves Happy Hour! Offer some of your most memorable snacks and appetizers. Invite that after-work crowd to pick up an order of their favorites to enjoy at home.
Customers value simplicity. Streamline the online ordering and take-out process. Make payment and pick-up an efficient and hassle-free experience.
Looking for more tips? Get in touch with one of our experts. Or check out our wide variety of takeout containers.